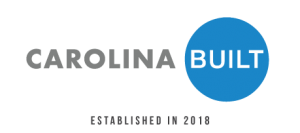 GROW CONNECTIONS.
BUILT National is an exclusive members-only organization
devoted to helping Principal-level decision makers in the A/E/C industry
to better their connectivity to drive revenue for their firms.
Having an exclusive network to belong to has also elevated my ability to entertain key clients and to introduce them to others that may be beneficial to their business.
Alfred Williams
Center Line Locating
Cline Design
CommScope
Dunstan Group
e2Optics
ECS Carolinas
Ellinwood + Machado
First American Title Insurance
Kimley Horn
Korte
Little Diversified Architecture
McKenney's
Moen
Multivista
OFS
OXBlue
Palmer and Cay
Preferred Electric
Prescient
Samet
Smith Terry Johnson & Windle
Steel Specialty
Suddath
The Teal System
Tyler2
UBS
View
Whiting Turner
CHAPTER CHARITABLE BENEFICIARIES